Current Worship Series: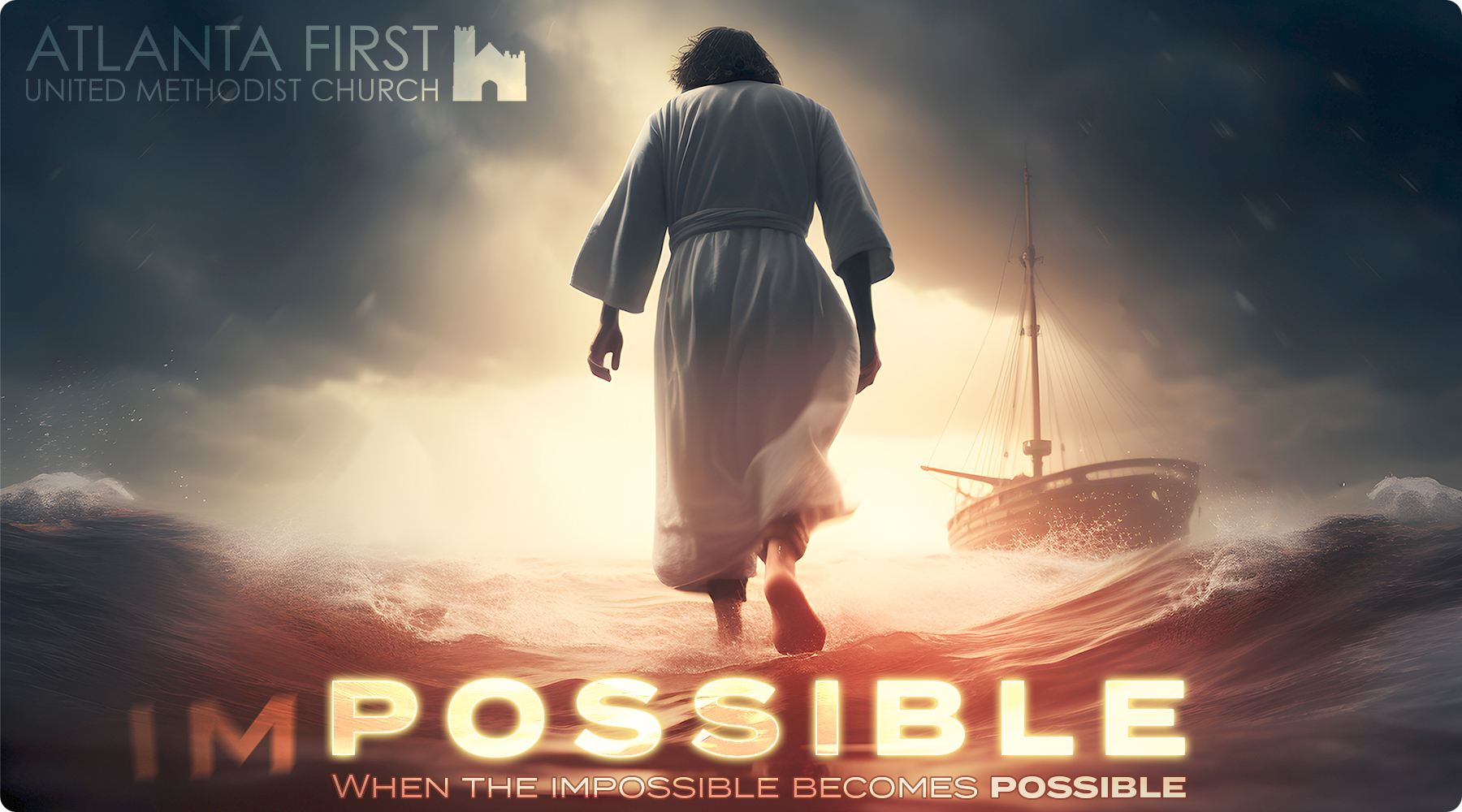 During the latter half of September and running through October, we are embarking on a new worship series called POSSIBLE: When the Impossible Becomes Possible. Based on the book Signs and Wonders: A Beginners Guide to the Miracles of Jesus, by author Dr. Amy-Jill Levine. We will explore selected miracles of Jesus in their historical and theological contexts. With each miracle, we will look at not only how past witnesses would have understood the events, but also how people today can draw meaning from Jesus' words and actions.
Directly complimenting this worship series is our Sunday School small group, which will be studying the Signs and Wonders book. Let's grow together, Sunday mornings at 9 a.m.!


---
Sundays at 10 a.m.
In-Person and Online Worship
If you are unable to, or are uncomfortable worshiping with us in-person, you are invited to worship online in our Live Stream, which is simultaneously broadcast on:
---
---
Parking at Atlanta First:
---