Meet Our Staff
Rev. Jasmine Rose Smothers is an ordained elder in the United Methodist Church. She is a sought after preacher, teacher, workshop leader, church consultant, leadership coach, author, advocate and self-proclaimed technology geek!
Rev. Jasmine currently serves as the Lead Pastor of the historic Atlanta First United Methodist Church. Previously, she served as Associate Director for Congregational Vitality through the Office of Connectional Ministries in the North Georgia Conference of the United Methodist Church. In this role, Rev. Jasmine partners with congregational leaders to equip them for maximum effective ministry in church and community. Rev. Jasmine is the primary staff resource for several ministry initiatives including working to increase the vitality of congregations; racial-ethnic ministries; and the development of young clergy leaders.
She has served the United Methodist Church as a member of the United Methodist Commission on Religion and Race; the Ministry Study Commission; and several task forces on Ministry with Young People. Rev. Jasmine is currently a Lewis Center for Church Leadership Community Fellow. Rev. Jasmine has also contributed to several publications and is the co-author (with Dr. F. Douglas Powe, Jr.) of the bestselling book, Not Safe For Church: The Ten Commandments for Reaching New Generations.
Rev. Jasmine is a native of Atlanta, GA. She is an amateur shutterbug; loves music; spending time with her family and friends; and traveling the globe. She is a graduate of Spelman College (B.A., Political Science) and Emory University's Candler School of Theology (M.Div.).
Above all, Jasmine loves God, loves the Church, and is committed to "equipping the saints for the work of ministry" so that the world may know and be transformed through Christ!


Jay Burns-Horton is a Colorado-born, Virginia-raised, and Georgia-grown, public relations professional and passionate people-lover. An alumnus of the University of Georgia's College of Journalism and Mass Communication, as well as a current student at Emory's Candler School of Theology, Jay has a heart for the spiritual and enjoys helping churches curate a unique voice in an overstimulated world. Coming to Atlanta First UMC from East Cobb UMC, Jay brings extensive experience in strategic communication, new media development, and digital discipleship in the Wesleyan tradition. He hopes his unique skillset and zeal for life will help Atlanta First UMC continue to soar to new heights, transforming the city and beyond. When not at work, Jay can be found reading in a local park, jogging through the urban jungle, or watching a good movie with friends.


Biography coming soon!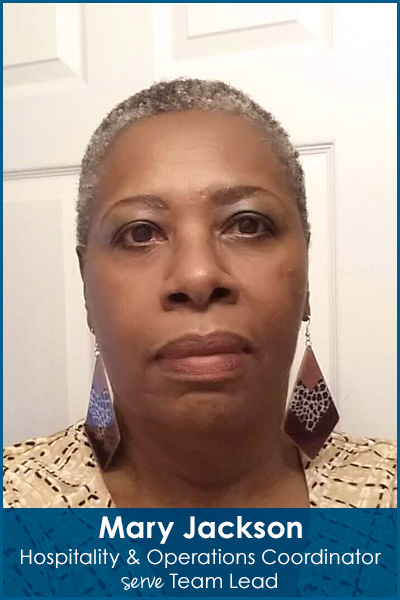 Mary was born and raised in Indiana, and has been a member of Atlanta First for 10 years. She began serving with the Safehouse Mission Team and then became the serve Team leader. Mary is on the Leadership Team, the worship Planning Committee, the Development Task Force, and the Congregational Care Team. She loves serving the Atlanta First congregation!


Zach Gaddis is an eclectic young entrepreneur who has partnered with CEOs, churches and Non-Profits to help tell their stories through visual/creative arts and administrative work. After spending nearly a decade working in PR and marketing for non-profits and startups, Zach knows what true relationship and service looks like. Growing up as a preachers son in the heart of Oklahoma City, Zach has the spirit, passion and focus of a man that pursues Jesus in every area of his life. He graduated from McPherson College with a BA in Music. Owning his own startup business, Zach brings a plethora of skillsets to Atlanta First United Methodist Church as Pastor Jasmines Executive Assistant.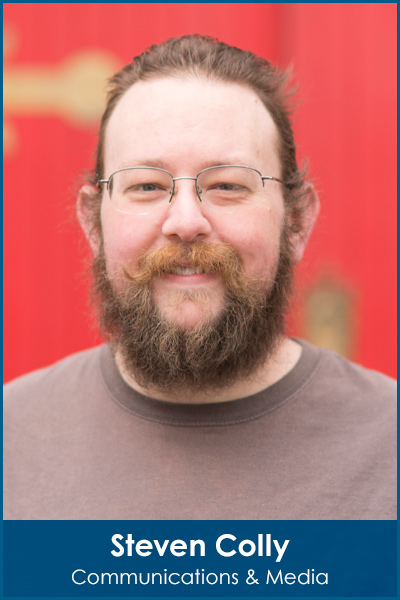 Steven Colly is the Media and Communications manager at Atlanta First. Among his many responsibilities are designing and maintaining the church website, producing the church's video ministry, designing printed materials like worship bulletins and banners, and maintaining the church's IT infrastructure.
Steven grew up in Saudi Arabia, where his father worked for Saudi Aramco. Steven is a third generation member of Atlanta First. He graduated in 2004 from Georgia Tech with a B. S. in Science, Technology and Culture. He was hired by Atlanta First in December of 2004, initially part time, to run the church website. His responsibilities have grown since then, becoming a full time employee in 2010.
Steven's hobbies include photography, astronomy, building Lego models, watching sci-fi shows with his dad, and playing World of Warcraft with his sister and her husband. He is the church's biggest fan of the Atlanta Braves. He likes to travel, going on a road trip with his parents once a year. Steven is a survivor of gastric cancer.


---