Atlanta First UMC Merch
Get your Atlanta First swag and gifts right here! Look for more items to be available in the future.


---
175th Anniversary T-Shirts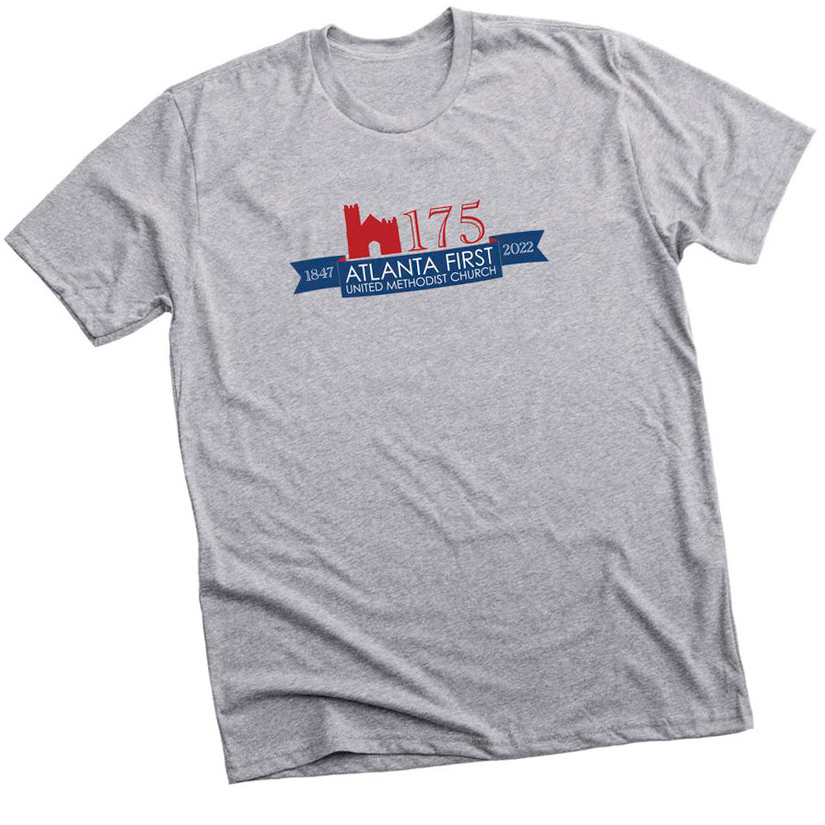 T-shirts are available for order through Bonfire that celebrate our 175th anniversary! The shirts are available in multiple styles, colors and sizes. Proceeds from the t-shirt purchases will go towards our Development Project fund. Show the world your love and support for your church with a shirt today!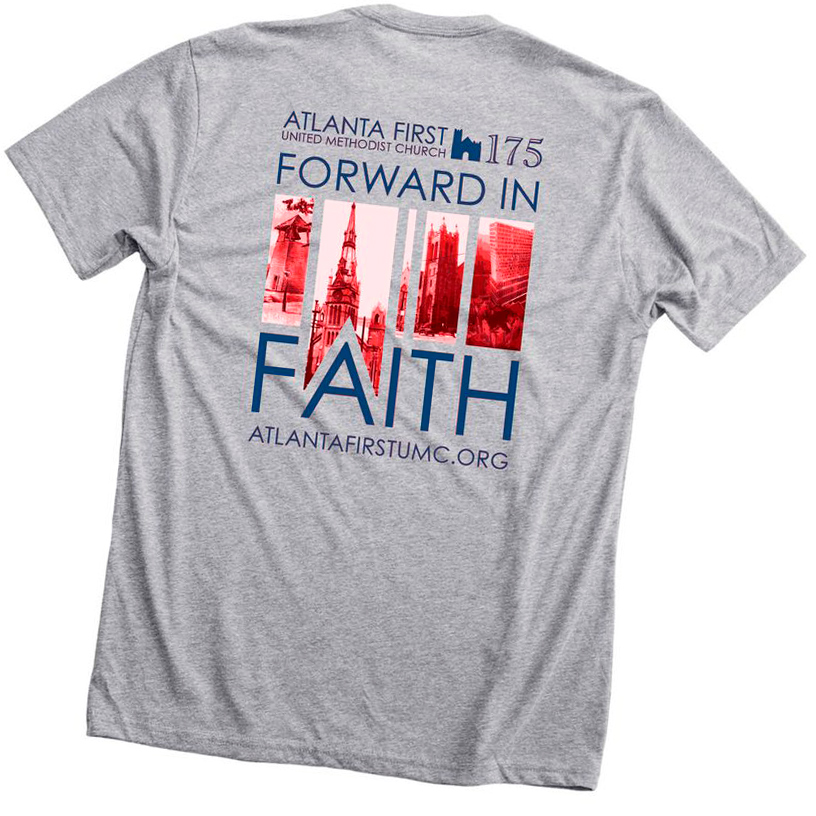 ---
LOVE FIRST T-Shirts
LOVE FIRST… everything else follows. Show your solidarity with the LGBTQ+ community with one of these t-shirts and their inspirational message of LOVE FIRST! Proceeds go to benefit Wellroot Family Services, a ministry of the United Methodist Church in north Georgia that supports foster children.
---