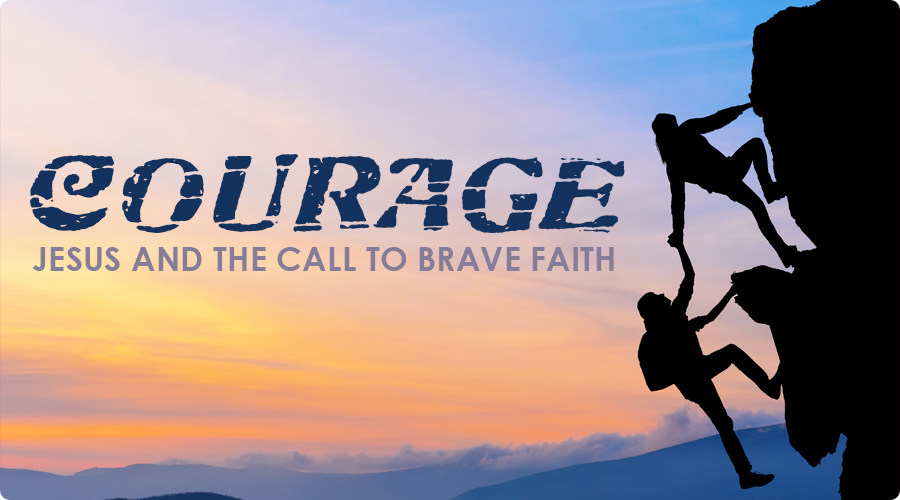 Join us in person or online (links below) at 11 a.m. as we kickoff fall worship with a new series: Courage – Jesus and the Call to Brave Faith. Based on the bestselling bookby pastor and author Tom Berlin, this series will challenge us to unlock the courage that we already possess as Christ followers. By examining the Gospel, we will begin to understand what true courage is and how God works in the lives of disciples as they pursue a brave faith. Once we have eyes to see and ears to hear what Jesus is revealing to us, we may begin to live the remarkable life with God!
Sundays during August and September
In-Person and Online Worship at 11 a.m.
If you are unable to, or are uncomfortable worshiping with us in-person, you are invited to worship online in our Live Stream, which is simultaneously broadcast on:
Our Facebook Page
Our YouTube Channel

Worship Safety Guidelines
• The sanctuary capacity is currently limited to 50 people and seating is socially distanced.
• Masks are required to be worn at all times on the church property.
• Entry into the sanctuary is only available through the Peachtree Street entrance, with the exception of a handicap accessible entrance on Porter Place.
• Please follow the directions of the ushers for seating on the main floor.
• Bulletins and communion elements are given to you by the ushers.
• The main floor restrooms are available.
• The nursery is currently not available. Children of all ages are always welcome to participate in worship in the Atlanta First sanctuary!