Dear Atlanta First Family,
Yesterday, we kicked off the Lenten season with two Ash Wednesday worship services. I was encouraged to see new friends from the community, and new members and friends of our church join in those times of sacred worship.
The Lenten season is an annual time of preparation, self-examination, penitence and intentional relationship work with God. During the season of Lent, we are asked to slow down, be still and quiet, and pay attention to the ways in which we can be more like Jesus. For some, it will take giving up something that distracts us from our relationship with God. For others, it will mean taking on something to become more like Jesus. For others, it will mean both. Maybe you spend too much time on social media and not enough time in prayer. Maybe you need to create a habit of daily scripture reading. Maybe there is a behavior that needs to be stopped or a fruit of the Spirit that needs to be taken on. Whatever it is for you, make this season an intentional time of opening your heart and growing closer to God.
March will provide many opportunities for you to grow in your faith. Our Lenten worship series, "Reckless Love: Jesus' Call to Love our Neighbor" by Pastor Tom Berlin, will challenge our practices and beliefs around how we love our neighbors. In addition to attending worship every week, I am asking everyone to join a small group to go deeper in Jesus' call to us this season. If you are interested in an online small group, please reply to this email, email Jennifer Graham (jennifer@atlantafirstumc.org) or call Jennifer at the Church Office (404.524.6614). Don't miss this opportunity to grow closer to God and each other!
I can't wait to see you on Sunday. We'll begin our series together with the theme, "Reckless Love: Begin with Love." Small Groups begin at 9:45 am. Worship in the Sanctuary or online at 11:00 am. We will share in Holy Communion and see what God has in store for us as we begin this season.
Be a disciple of Jesus. Love someone recklessly!
Grace and Peace,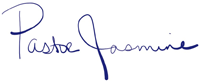 Rev. Jasmine R. Smothers
Lead Pastor, Atlanta First UMC
pastor@atlantafirstumc.org
The March & April issue of our newsletter, The Messenger, is available to read online! Please click the link below to download a pdf copy.
You can view previous issues of The Messenger online at our website, by visiting our new Communication Archive at:
AtlantaFirstUMC.org/communication
On Tuesday, March 3rd, the SafeHouse Team will serve the guests of SafeHouse Outreach, a ministry that provides dinner, fellowship and prays with more than 150 homeless men, women and children. Your donations of cooking supplies and monetary contributions are what make this ministry possible.
If you would like to donate supplies or funds for the dinners, please click here to see a list of needed items that you can sign up to bring.
The mission of Mary Hall Freedom House is to empower women to end the cycle of addictions, poverty and homelessness for themselves and for their children. The first Thursday of each month, volunteers from Atlanta First go to the Mary Hall Freedom House to serve a dinner and have fellowship with the women and children who are guests of the House.
On Thursday, March 5th, meet at Atlanta First at 4 pm to prepare the meal. At 6 pm we will take the meal to, and serve and have fellowship with the guests of Mary Hall Freedom House, located at 866 Warner Street SW, Atlanta GA 30310.
Please help us keep our homeless friends warm this winter. Bring in donations of coats, hats, gloves, scarves, socks, blankets, backpacks, duffel bags, and hand warmers, which will then be distributed to those who need them. There are collection barrels inside the Porter Place entrance of the church.
As we enter into a brand new year and a brand new decade, Bishop Sue Haupert-Johnson invites all United Methodists in the North Georgia Annual Conference to join together in a daily, disciplined reading the Gospel of Luke and the Book of Acts in 2020. This "method" will help us to be spiritually disciplined and more open to what the Holy Spirit has to say to us in 2020, as Luke and Acts both focus on the power and work of the Holy Spirit. We will read one chapter a week, and each week you will receive a reflection and questions to ponder, written by a clergy or layperson from our Annual Conference. To subscribe to receive the weekly reflections and questions e-mail, please visit: www.ngumc.org/subscribe
Weekly Readings for February and March:
February 23rd: Luke 9
March 1st: Luke 10
March 8th: Luke 11
March 15th: Luke 12
March 22nd: Luke 13
March 29th: Luke 14

Check out Bishop Sue's Podcast: pod.link/1485744526
Let's grow together in small group studies! You are invited to participate in any of our Sunday School classes, Sunday mornings at 9:45 am. Our current list of classes are:
The Currents Class - Taught by Aaron Moody, meets on Sunday at 9:45 am for coffee followed by the lesson at 10 am. The material currently being used is Cokesbury Adult Bible Studies. The class is open to all ages, so come and join us! The Currents Class meets in the classroom at the end of the hall on the third floor of the Education building.
The Saint Andrew Class - Meets at 9:45 am Sunday mornings and starts with refreshments, singing, and a devotional time. This class is great for those who enjoy fellowship and regular emphasis on important matters through a biblical perspective. The St. Andrew Class regularly supports the Women's Shelter and most of its members are active in other mission ministries of our congregation. The class meets in Room 318 on the upper floor of the Education Building and follow the Adult Bible Study Series.
Our Children's Ministry - Serves children by helping them to dive deep into God's Word, so they can grow in relationships with God and others. We use devotionals, illustrations, puzzles, trivia, and crafts to help keep kids engaged and to capture inquisitive young minds. The children's Sunday school room is located on the third floor of the education building. We meet from 9:45 am to noon on Sunday mornings. Our staffed Nursery is located on the main floor hallway, between the Fellowship Hall and the Sanctuary, and is open from 9:30 am - 12:30 pm on Sunday mornings.
Members of our staff and our Hospitality Team can help you find any of the class rooms. For more details about our small group study opportunities, please contact Grow@AtlantaFirstUMC.org.
Our LIFE Yoga classes meet every Wednesday evening at 5 pm (beginners) and 6 pm (all levels)! Both classes meet in the Fellowship Hall.
These free classes are open to all levels. Modifications are offered to ensure everyone can practice safely and effectively. If you can breathe, you can do yoga. You don't have to be thin or flexible or strong. Yoga is for everyone and every body!
Come spend a few hours shooting hoops in our gym on Wednesday nights, 5:45 to 8 pm. You can blow off some steam, get some exercise, make new friends, and when you're done the drive home will be easier because rush hour will be over.