Dear Atlanta First UMC,
I pray that you are keeping warm this week. Please check on our under-housed neighbors. Let them know that coats are available at the Church Office; or, even better, put your extra coats and rain gear in your cars to hand out when you see people in need. You can also continue to bring cold and wet weather gear to the church to be distributed. This is an accessible way to be the hands and feet of Christ in our community.
I am writing from the Pre-General Conference 2020 Briefing. I am learning more about the legislation that will shape our church through the General Conference of the United Methodist Church in May 2020. You can click here for an update from our Bishop and Conference leadership team (i.e. the Cabinet) on the Protocol that I shared with you a few weeks ago. And, there is so much more legislation to be cared for. Please continue in prayer for the leaders of The United Methodist Church.
I also shared with you that it is critical that our congregation stay FOCUSed on our mission and vision. Yesterday was a banner day for our congregation. The Development Task Force, the Leadership Team, and all members that were present voted to continue our work on developing the 360 Peachtree Street property. Last night, we officially chose a developer, actually two who will partner together, National Church Residences and Evergreen Real Estate group. We are thrilled to work with this focused and mission-driven team.
The development process now begins to shift from ideas to more solid plans to build intergeneration affordable, attainable and market rate housing, a larger and state-of-the-art Day School, the expansion of Midtown Assistance Center, some retail and more. I want to continue to remind you that you are invited to the Development Task Force meetings on the 3rd Wednesday of each month - either in person or online. Our vision to worship, serve, grow and engage remains the guiding principles of this mission.
On Sunday, we will continue our FOCUS series with the theme, "FOCUS: Courage Required" guided by Ezra 7. I hope to see you there!
Grace and Peace,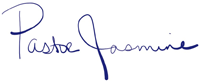 Rev. Jasmine R. Smothers
Lead Pastor, Atlanta First UMC
pastor@atlantafirstumc.org
The January & February issue of our monthly newsletter, The Messenger, is now available to read! Please click the link below to download a pdf copy.
NEW! Now you can view previous issues of The Messenger online at our website, by visiting our new Communication Archive at:
AtlantaFirstUMC.org/communication!
What will be different for you in 2020? Will you keep your resolutions? Will you begin again? Let's start the new year together as we FOCUS on living into God's best for us! Our new worship series teaches that God is still making impossible things possible. We just have to FOCUS! Let's do it together in January and February 2020.
On Tuesday, February 4th, the SafeHouse Team will serve the guests of SafeHouse Outreach, a ministry that provides dinner, fellowship and prays with more than 150 homeless men, women and children. Your donations of cooking supplies and monetary contributions are what make this ministry possible.
If you would like to donate supplies or funds for the dinners, please click here to see a list of needed items that you can sign up to bring.
The mission of Mary Hall Freedom House is to empower women to end the cycle of addictions, poverty and homelessness for themselves and for their children. The first Thursday of each month, volunteers from Atlanta First go to the Mary Hall Freedom House to serve a dinner and have fellowship with the women and children who are guests of the House.
On Thursday, February 6th, meet at Atlanta First at 4 pm to prepare the meal. At 6 pm we will take the meal to, and serve and have fellowship with the guests of Mary Hall Freedom House, located at 866 Warner Street SW, Atlanta GA 30310.
Please help us keep our homeless friends warm this winter. Bring in donations of coats, hats, gloves, scarves, socks, blankets, backpacks, duffel bags, and hand warmers, which will then be distributed to those who need them. There are collection barrels inside the Porter Place entrance of the church.
As we enter into a brand new year and a brand new decade, Bishop Sue Haupert-Johnson invites all United Methodists in the North Georgia Annual Conference to join together in a daily, disciplined reading the Gospel of Luke and the Book of Acts in 2020. This "method" will help us to be spiritually disciplined and more open to what the Holy Spirit has to say to us in 2020, as Luke and Acts both focus on the power and work of the Holy Spirit. We will read one chapter a week, and each week you will receive a reflection and questions to ponder, written by a clergy or layperson from our Annual Conference. To subscribe to receive the weekly reflections and questions e-mail, please visit: www.ngumc.org/subscribe
Weekly Readings for January and February:
January 1st: Luke 1
January 8th: Luke 2
January 15th: Luke 3
January 22nd: Luke 4
January 29th: Luke 5
February 5th: Luke 6
February 12th: Luke 7
February 19th: Luke 8
February 26th: Luke 9

Check out Bishop Sue's Podcast: pod.link/1485744526
A Disciple's Path - This study, primarily for new and prospective members, will meet Sundays, January 26th thru March 1st, from 9:30 am to 10:30 am in the Pastor's Conference Room. The series will be co-led by Pastor Jasmine, Pastor Walter, and Rev. Dr. Jacqui Rose-Tucker. This group is limited to twelve participants and enrollment preference is given to new and prospective members. To register, please e-mail Grow@AtlantaFirstUMC.org.
Youth Confirmation Class, for 5th thru 12th graders, will be co-led by the Pastors and Pastoral Interns. Confirmation Class begins on Sunday, January 26th, and will meet during the Children's Church time during the worship hour. For more information, please contact Markus@AtlantaFirstUMC.org. To register, please e-mail Grow@AtlantaFirstUMC.org.
Let's grow together in small group studies! You are invited to participate in any of our Sunday School classes, Sunday mornings at 9:45 am. Our current list of classes are:
The Currents Class - Taught by Aaron Moody, meets on Sunday at 9:45 am for coffee followed by the lesson at 10 am. The material currently being used is Cokesbury Adult Bible Studies. The class is open to all ages, so come and join us! The Currents Class meets in the classroom at the end of the hall on the third floor of the Education building.
The Saint Andrew Class - Meets at 9:45 am Sunday mornings and starts with refreshments, singing, and a devotional time. This class is great for those who enjoy fellowship and regular emphasis on important matters through a biblical perspective. The St. Andrew Class regularly supports the Women's Shelter and most of its members are active in other mission ministries of our congregation. The class meets in Room 318 on the upper floor of the Education Building and follow the Adult Bible Study Series.
Our Children's Ministry - Serves children by helping them to dive deep into God's Word, so they can grow in relationships with God and others. We use devotionals, illustrations, puzzles, trivia, and crafts to help keep kids engaged and to capture inquisitive young minds. The children's Sunday school room is located on the third floor of the education building. We meet from 9:45 am to noon on Sunday mornings. Our staffed Nursery is located on the main floor hallway, between the Fellowship Hall and the Sanctuary, and is open from 9:30 am - 12:30 pm on Sunday mornings.
Members of our staff and our Hospitality Team can help you find any of the class rooms. For more details about our small group study opportunities, please contact Grow@AtlantaFirstUMC.org.
Our LIFE Yoga classes meet every Wednesday evening at 5 pm (beginners) and 6 pm (all levels)! Both classes meet in the Fellowship Hall.
These free classes are open to all levels. Modifications are offered to ensure everyone can practice safely and effectively. If you can breathe, you can do yoga. You don't have to be thin or flexible or strong. Yoga is for everyone and every body!
Come spend a few hours shooting hoops in our gym on Wednesday nights, 5:45 to 8 pm. You can blow off some steam, get some exercise, make new friends, and when you're done the drive home will be easier because rush hour will be over.